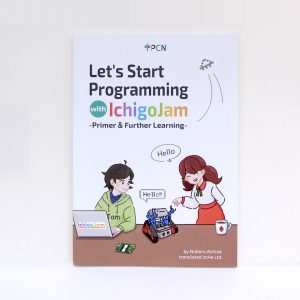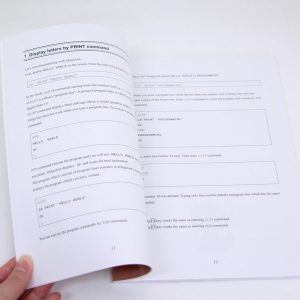 ict4e ltd. (Fukui City, Fukui Prefecture, CEO: Hidekazu Hara), through IchigoJam, a palm-sized IoT computer, we are working to educate children in Africa about programming and to develop human resources involved in this field. We have just released "Let's Programming with IchigoJam -Primer & Further Learning-".
This book is an English translation of the Japanese version of "Let's Programming with IchigoJam". The previous release, "Let's Programming with IchigoJam -Primer-", has been expanded with an application section. For children who have learned the basics and experienced programming with IchigoJam, we have added content up to the creation of a simple game.
This book, which includes both basic and advanced sections, is designed to help children who are learning programming for the first time discover the fun of the BASIC while learning it. We hope that this book will help children around the world learn programming and help them choose their future careers.
book review
Title:"Let's Programming with IchigoJam -Primer & Further Learning-"
Size:B5, 98 pages, B&W
Author:Noboru Ashida (Former Professor, Electronics and Information Engineering,National Institute of Technology, Fukui College)
Translator:ict4e Ltd.
Released by: Programming Club Network
List price:1800JPY(tax separate),20USD
Click here to buy
PCN Online Store
https://pcn-en.stores.jp/items/60c31103d7e1d874e89c18fb
ASSEMBLAGE
https://assemblage.tokyo/