News
[Report] Africa Programming Education Tour 2019
2020.1.29

ict4e.Ltd (Fukui, Japan, CEO: Hidekazu Hara) is engaged in programming education using the palm-sized IoT computer "
IchigoJam
" for African children and also fostering human resources. From October 11 to 22, 2019, we conducted Africa Programming Education Tour mainly in Rwanda, Tanzania and Kenya. The third tour (the first was in 2017) attracted 11 participants, including 3 elementary school students. ▼〔Plan〕East Africa Programming Education tour 2019
http://ict4e.jp/news-eng/1652
Tanzania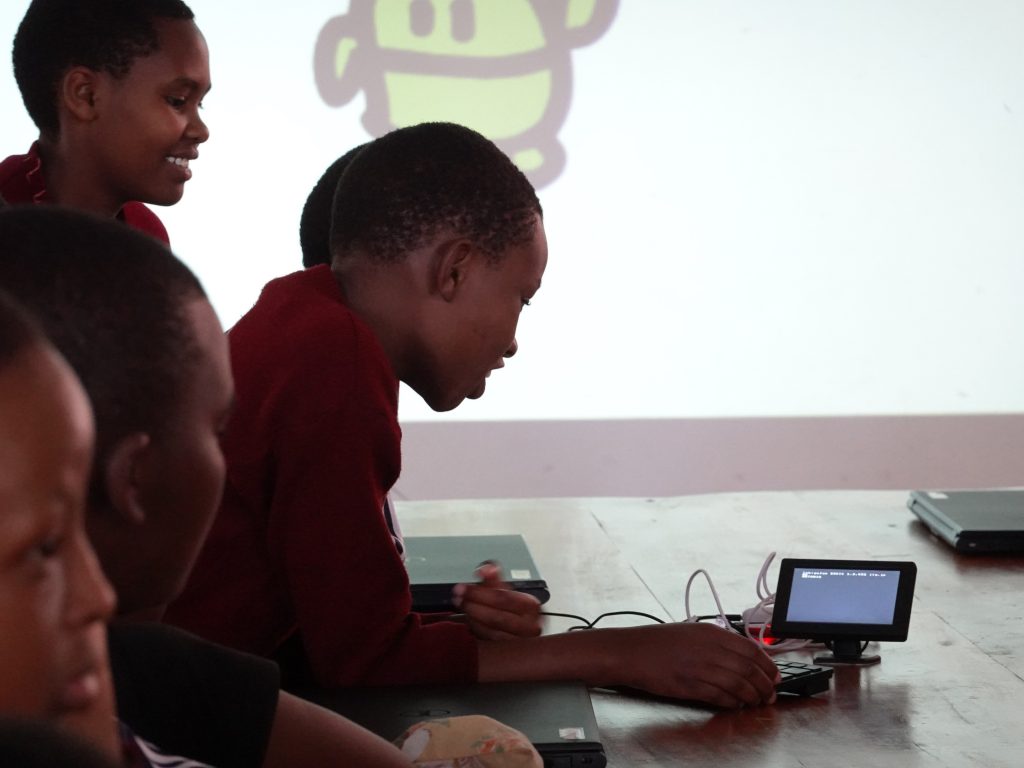 October 12: The first visit was Tanzania. A workshop was held at
Sakura Girls Secondary School(SGSS)
, which has been interacting since the school opened(2016). The first workshop was an introductory programming course using "IchigoJam", and the second was a science experiment experience course. The next day, as an optional tour, there was a tour to the Tarangire National Park and Ngorongoro National Park Safari. The tour participants enjoyed watching wildlife in Africa.
Rwanda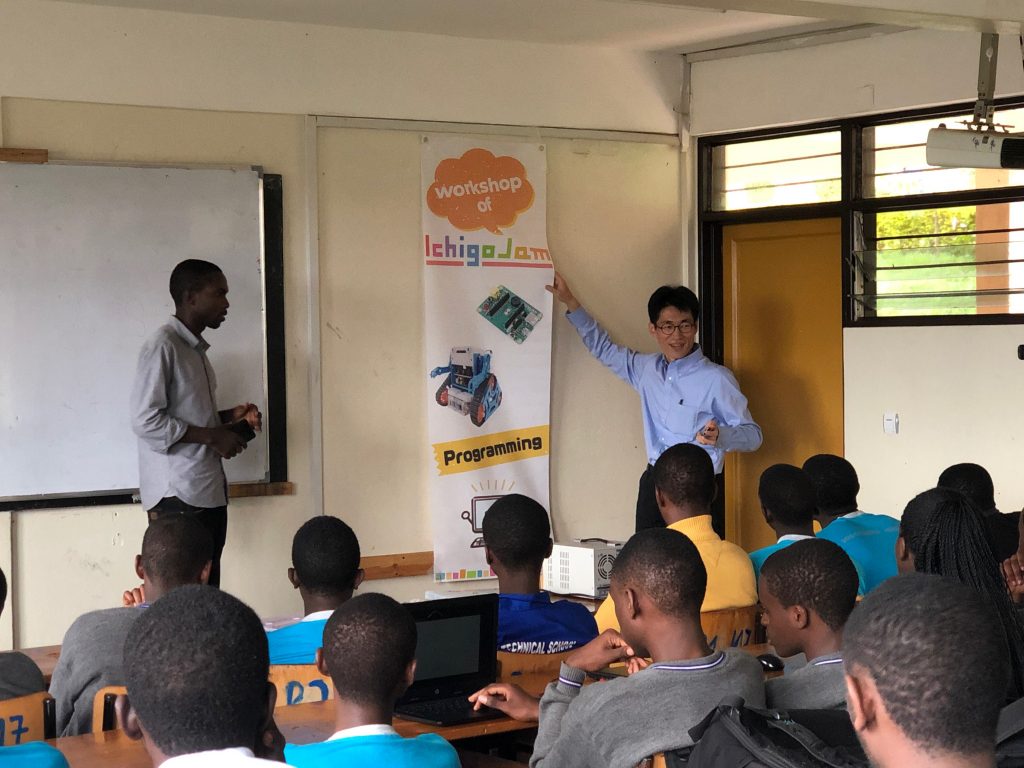 October 15: Moving to Rwanda, visited
WiredIn
, one of the leading companies in the software industry, and discussed recent trends. Afterwards, we headed to Kimironko market, the largest market in Kigali. The participants enjoyed buying souvenirs and crafts made in Rwanda. October 16: We visited
Carnegie Mellon University Africa
. We had a discussion with the professors in the University. Next, we headed to
SOS technical high school
where local entrepreneur Mr. Ildefons practices classes. In response to the student's research presentations, a thank-you workshop was held by the tour participants. October 17: We made a courtesy visit to JICA, the Ministry of Education, and the Embassy of Japan in Rwanda. We learned about educational circumstances and issues in Rwanda. At the Ministry of Education we discussed how to use "IchigoJam", which attracted attention to the minister at TICAD7 in August. October 18: We participated a pre-opening ceremony of
Rwanda Education Future Lab
. We held an "IchigoJam" donation ceremony and a workshop using "IchigoJam" to children. There is a lab project that Mr. Mutsinzi and JICA expert Mr.Sugiyama recommend to create a place where children can experience a new educational tool and programming environment. We really sympathized with this idea. So we decided to donate 10 sets of "IchigoJam" to the lab. (Please check the blog below.)  After that, we headed to
Umuco Mwiza School
and held three workshops for programming "IchigoJam" and "Lego WeDo2.0" , and scientific experiments. We have successfully completed our busiest days. ▼IchigoJam donation ceremony at Future Lab.
http://ict4e.jp/news-eng/2094
Kenya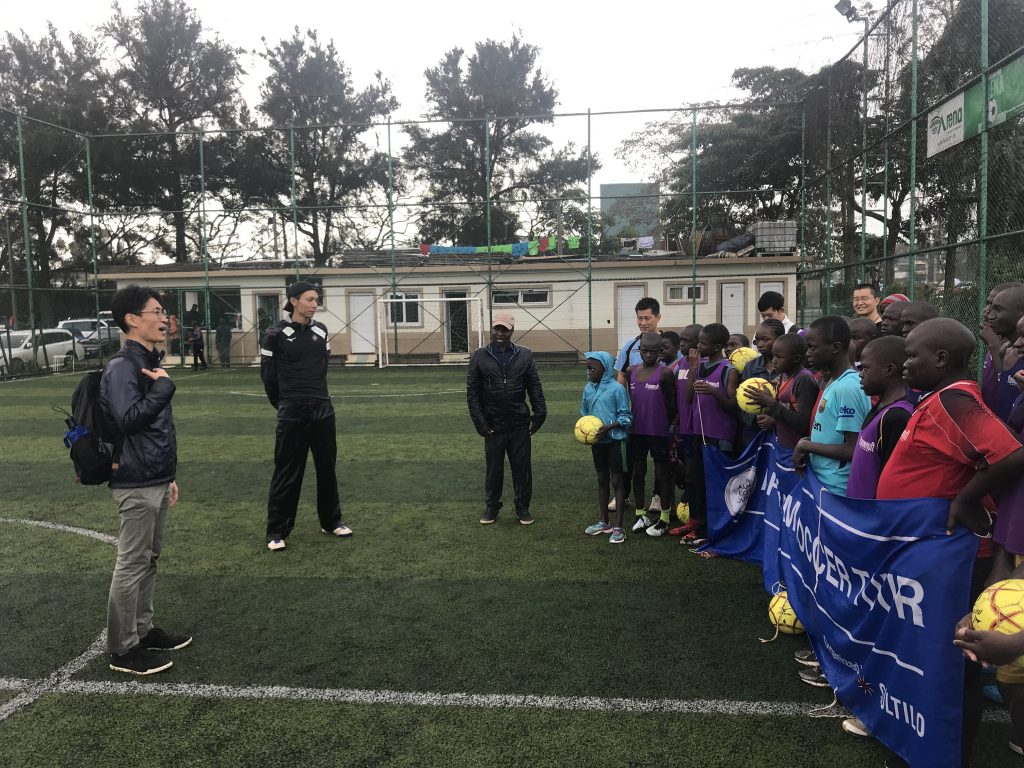 October 19: The last is Kenya. We visited SOLTILO's
"AFRICA DREAM SOCCER TOUR"
project. This project is to guide soccer(football) to refugees and children in Africa and also support their future career. Our company is one of the sponsors of this project. After seeing the soccer practice, the participants held a programming workshop for children. This was a great opportunity for the children to experience something different from soccer. The following month, the second programming workshop was held by only local staff. Here is a report that they have continued the workshop. ▼2nd programming class in Kenya (Japanese)
https://www.facebook.com/AfricaDreamSoccerTour/posts/1448311268664819?__tn__=-R(Facebook)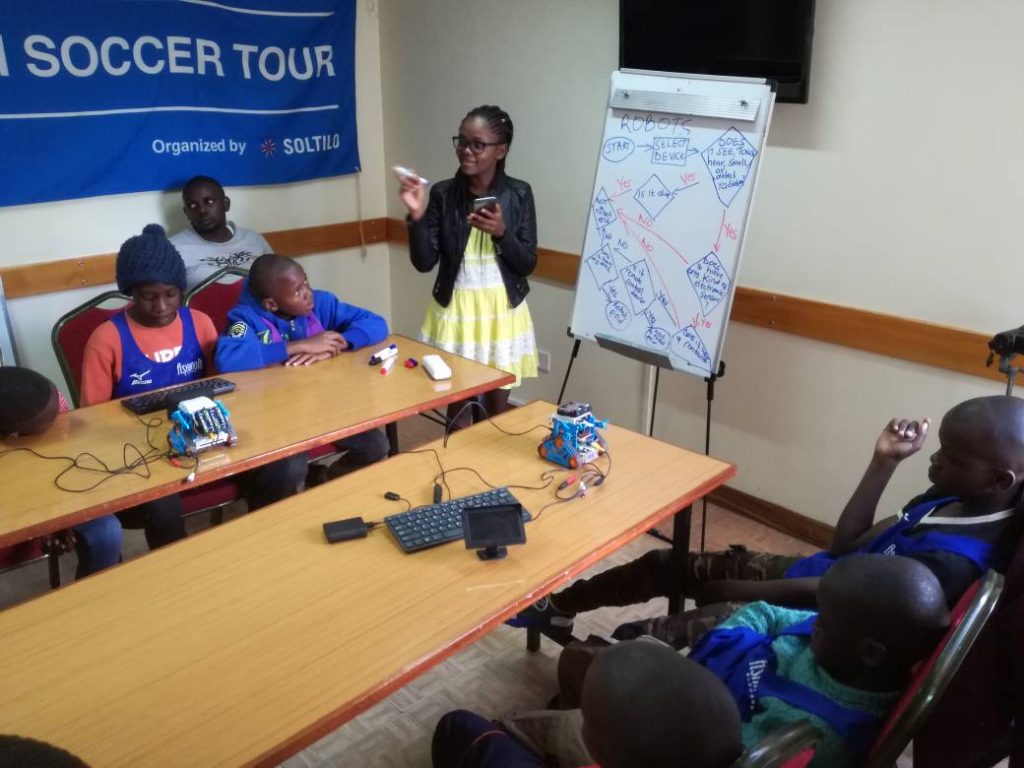 Participants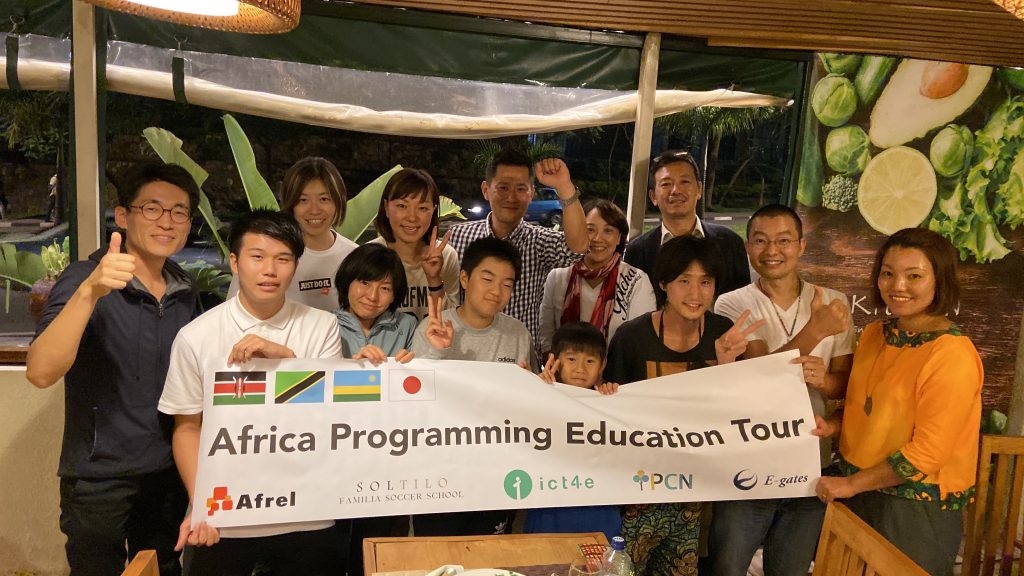 Many participants commented that they were satisfied with this tour because they had a very meaningful time. Thank you! Asante! Murakoze! We will continue to work on a better tour in Africa!
Tour Summary Video
Filmed by Mr. Sasase (Teacher at Sakura Girls Secondary School(SGSS))